Home Healthcare Services
LNH Home Healthcare Services provides high quality affordable medical services within the comfort of your home. Our service also aims to provide convenience to those patients who find it difficult to travel to health care centres to avail these services. Our highly skilled and experienced team of Doctors, Nurses and Physiotherapists provide care with compassion at your doorstep.

This service is specifically designed to meet the health care needs of elderly people, people with chronic illnesses and disabilities, who are home bound, patients recovering from surgery or post discharge patients having special health care needs.
Services
Doctor's visit
Our qualified Family Physicians and Consultants perform a comprehensive evaluation of patients and also provide a treatment plan to meet their health care needs.
Nurse Visit
Our skilled and experienced nurses can visit patient's home to perform spot nursing procedures. We ensure to maintain continuity of nursing care for our post discharge patients who have special health care needs. The procedures include:
Injections (Intramuscular and intravenous)
IV medication administration
Dressings
Catheterization
Hygiene Care
Nebulization
Physiotherapist
Skilled physiotherapists provide rehabilitation services at home for patients who are elderly, suffering from any disability, recovering from chronic illness or surgery.
Home blood sample collection
We provide facility for blood sample collection at your home.
Medicine Delivery at your home from our Pharmacy
Note: Rights of visits are reserved with the Hospital.
Administration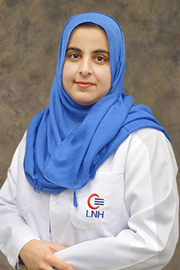 Dr. Rabeeya Saeed
Head of the Department